Our Pastor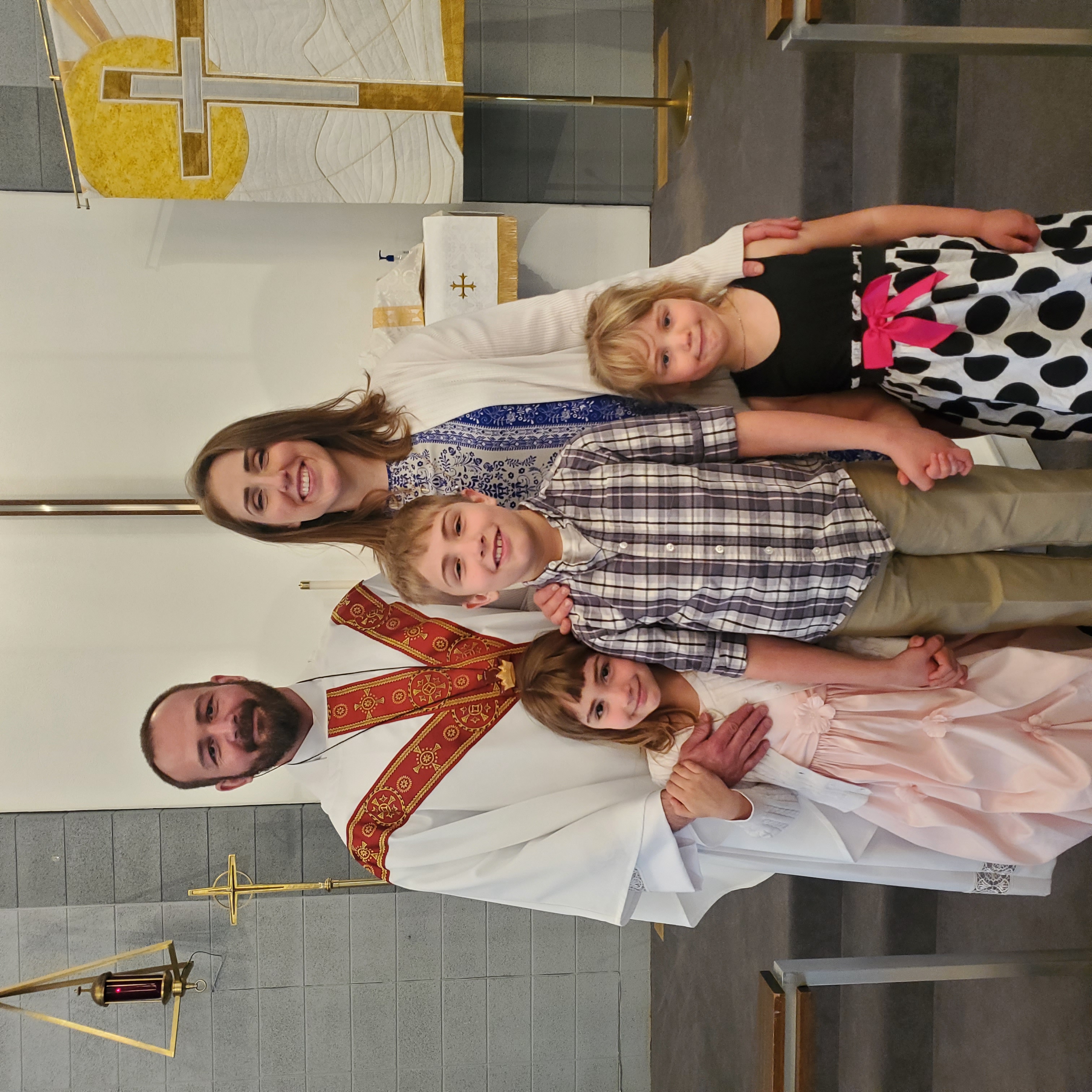 Pastor Shawn Linnell has been our Pastor since June 16th, 2013. He came to us directly from Concordia Theological Seminary in Fort Wayne, Indiana. Pastor Linnell did his vicarage in Vista, California. He has experience in ministry with those affected with developemental disabilities as he served with Bethesda Lutheran Homes and Services from 2010-2011. He also has experience with hospital chaplancy completing a unit of Clinical Pastoral Education at Lutheran Hospital in Fort Wayne.
Listen to Pastor Linnell's sermons HERE!
What's it all about?

"The big question is 'How do you know that you're saved?' How do you know that God loves you? Any time we start to answer that question with ourselves, "I did, I asked, I ..." we're in a bad spot. It's all about the death and resurrection of Jesus. Jesus binds us to Himself in baptism; Jesus washes us with His blood in the Lord's Supper. Jesus died and rose from the dead, and through His Word and Sacrament we are promised to rise from the dead also, in the body, to an eternal life with Him."

- Pastor Linnell
Pastor Linnell was married to his wife Susan in 2010. Susan is a classically trained vocalist, recieving her masters in vocal performance from the Jacob's School of Music at Indiana University. She is a private voice teacher and is currently on the roster to sing with Opera Omaha's opera chorus. Their first child, Abraham, was born in March, 2014, their daughter Zoe was born in May, 2016, and their youngest daughter Gabrielle was born in January, 2019.